Large Animal Care
Our expertise and care doesn't stop with pet's. Headwaters Veterinary Hospital has a long history of keeping horses and cattle healthy and safe. We handle preventative care, emergencies and routine care to cover all your large animal needs.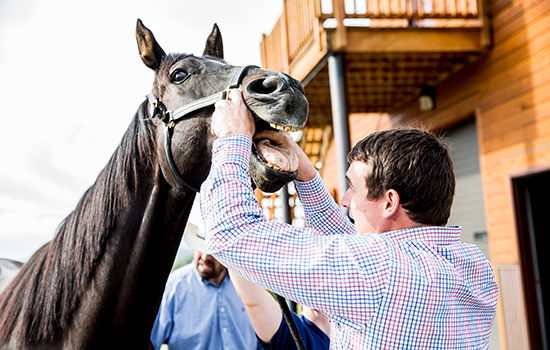 From comprehensive lameness exams to routine floats, our veterinarians have experience with all aspects of equine health care. Dr. Aaron Mackley has a special interest in reproductive medicine, and we are pleased to offer on site visits and emergency outcalls.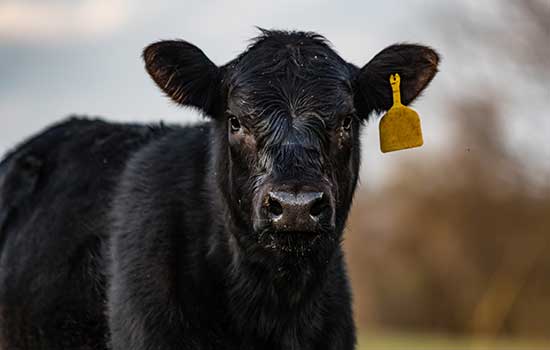 Drs. Kelly Hall and Aaron Mackley have extensive experience in bovine herd health. We offer outcalls to ranches and can provide Hydraulic chutes to maximize efficiency. Our in-house large animal facility is ideal for haul-in, individual animal work. We are pleased to offer consults for vaccine protocols, and carry a full range of bovine vaccines and reproduction drugs. Our veterinarians are also happy to provide in-house services for small ruminants.
We ♥ Our Clients and Their Animals
"The vets at Headwaters are amazing! They are incredible at treating cats, dogs, horses and cattle. We use Dr. Kelly Hall for many horse issues and he is outstanding. We are so lucky to have them in the area. The whole staff is wonderful!!!!"
-Lynn Hirschy
Make an Appointment
Contact Headwaters Veterinary Hospital today to schedule an appointment for your large or small animal. 
They went above and beyond with kindness and care when we had to put down our family dog abruptly, even though we had never been there. They treated us with such kindness and grace during a difficult time.
Would highly recommend! ❤