Technology to Manage a Variety of Orthopedic Conditions
Over the years Dr. Kelly Hall has developed a special interest in both surgical and non-surgical orthopedic care. We are equipped with and experienced in the use of the latest technology for the management of a wide variety of orthopedic conditions. A partial list of the procedures we regularly perform are: complex fracture plating, pinning, external fixation, tibial plateau leveling osteotomy (TPLO) as well as lateral suture cruciate repair, arthroscopy, hip toggle for dislocated hips, joint injections with platelet rich plasma (PRP), Penn hip exams, juvenile pubic symphysiodesis (JPS), joint fusion (arthrodesis) and a variety of solutions for patellar luxation.
One of the most common orthopedic conditions of the modern dog is cranial cruciate ligament (CCL) rupture. Skiers and other human athletes know this ligament as the ACL or anterior cruciate ligament. CCL rupture causes instability of the knee and a cycle of inflammation which leads to progressive arthritic deterioration of the joint. Damage to a structure within the knee called the meniscus often follows causing further inflammation, pain and destruction. Most of the time surgery is recommended for CCL disease because stabilization of an unstable joint is difficult to achieve via other methods.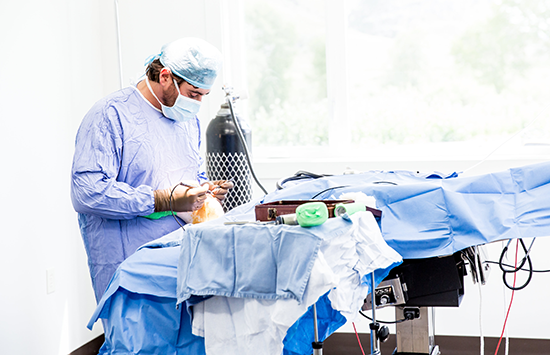 Dr. Kelly Hall's Certifications:
Fellow, SHO Society
Stem Cell Therapy
PENN-HIP
Alternative Livestock
Frequently Asked Canine Orthopedic Questions
My dog has arthritis, can we do anything about that?
Like most medical terms, the word arthritis just a way of describing something in Latin. It literally means joint (arthro) inflammation (itis). Inflammation of a joint causes pain and gradual deterioration of the joint. Think of it as natures way of encouraging an animal to rest and heal an injury. It pays therefore to look for the root cause of the inflammation. If the cause can be located and treated effectively, the decay of the joint can be stopped. Some of the causes of joint inflammation are infection, injury, instability, and autoimmune disease. In cases where the root cause of the joint decay is not correctable we are often able to provide the patient relief through the use of medical treatments such as joint injection and oral anti-inflammatory pain medication.
Do you recommend feeding glucosamine/chondroitin?
Research on the subject does not show dramatic improvements in joint health with use of oral glucosamine/chondroitin supplementation. This matches my clinical experience in that I can't say I have seen huge benefits to their use. Having said that, I haven't seen any negative side effects and don't discourage their use but I want people to have realistic expectations of their efficacy. A common supplement called DHA (docosahexaenoic acid) is thought to be one of the most beneficial omega 3 fatty acids found in fish oil and shows promise for a wide variety of health benefits including arthritis management. Again the results may not be dramatic but DHA is one of the few supplements I take and give my pets. Nutritional supplements are a poorly regulated industry, always utilize a trusted source as there is good chance you may not be getting what are paying for!
My dog has a torn ACL/CCL/cruciate. What do you think about a brace?
While I have certainly seen a few pet owners successfully manage a torn cruciate with a brace, most of my clients have been frustrated and disappointed by them. Avoiding surgery is always a plus, but there are a few thing to consider before attempting use of a brace. For function and comfort, a perfectly fitted brace is essential. Due to the wide variety in the size and shape of dogs, a custom made brace is best. The process involves casting the dogs leg under anesthesia and sending that cast out away for manufacture of the brace. In my experience it is very important to begin a long term, regimented rehabilitation program when working with a brace. Close work with a qualified canine physical therapist is extremely helpful, possibly mandatory, for a good outcome.
Is surgery safe?
Although all medical procedures have inherent risks, improvements in drugs and technology have made anesthesia and surgery much safer. Here are some of the additional steps we take to reduce risk.
Local anesthesia: Wherever possible we utilize nerve blocks, local anesthesia and spinal epidural blocks to control pain. Not only does this make for a much more comfortable patient after surgery, it also drastically reduces the depth of anesthesia
required during surgery.
Pre-op blood work and exam: Identification of any other pre-existing conditions allows us to adjust anesthesia, medication or treatment plan to what is best for the individual pet.
Monitoring: All surgical patients are monitored throughout their procedure for heart rate, respiratory rate, blood pressure, blood oxygen saturation, body temperature and electro-cardiac rhythm.
State of the art facility: Our surgical suite features heated surgical tables, clean filtered non-hospital air, advanced monitoring, x-ray and generous lighting. We are very proud of it, ask for a tour!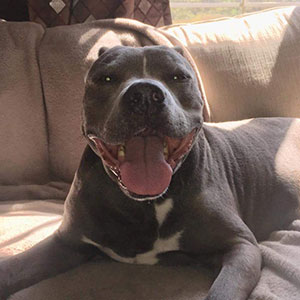 We ♥ Our Clients and Their Animals
"Kelly did two TPLO surgeries on our girl Bella eight years ago. She is now ten years old & has not had a single problem. You guys are the best, big thank you!"
Love this clinic! My vet sent me here for an orthopedic surgery on my dog. They have a beautiful clinic yet their prices are very reasonable! Price included rechecks and they even caught me up on vaccinations while I was there. Dr. Hall is an excellent surgeon and you can tell how much he enjoys it. He was as excited as I am about the wonderful outcome! Highly recommend!
Make an Appointment
Contact Headwaters Veterinary Hospital today to schedule an appointment for your large or small animal. 
They went above and beyond with kindness and care when we had to put down our family dog abruptly, even though we had never been there. They treated us with such kindness and grace during a difficult time.
Would highly recommend! ❤