Ahhh, Dr.Google again. There are a great number of websites from so-called experts and pet stores recommending garlic as a dewormer for dogs.  Some sites go as far as giving weight-dependent doses.  This practice is touted as a "natural," or "holistic" approach to pet...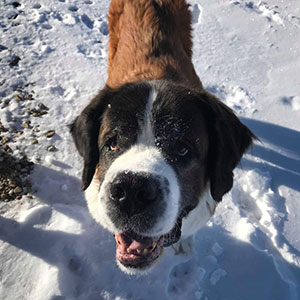 We ♥ Our Clients and Their Animals
"I'm so thankful to have you as our vet and appreciate your amazing care of our kids."
Make an Appointment
Contact Headwaters Veterinary Hospital today to schedule an appointment for your large or small animal. 
They went above and beyond with kindness and care when we had to put down our family dog abruptly, even though we had never been there. They treated us with such kindness and grace during a difficult time.
Would highly recommend! ❤