Progressive & Safe Surgical Protocols for Your Pet
At Headwaters Veterinary Hospital, we offer a variety of soft-tissue procedures in addition to orthopedics.A partial list of surgeries we offer includes lump removal, traumatic laceration repair, abdominal and thoracic surgery, oral surgery, Caesarian section, ophthalmic repair, stenotic nares repair and declawing. We are happy to provide estimates for these procedures.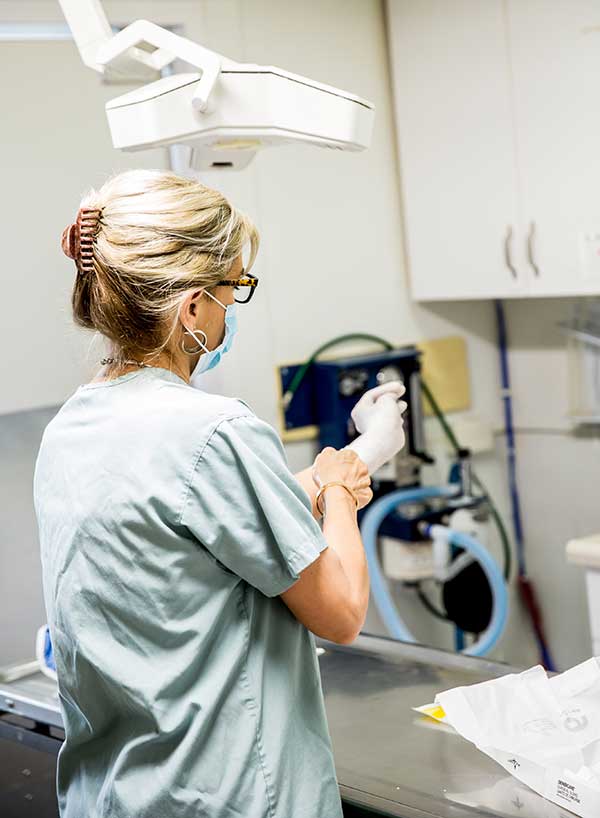 Our Veterinary Surgeries Include:
Presurgical medication and catheterization
Anesthesia and monitoring equipment
Postsurgical recovery and pain management
Presurgical systemic blood work to ensure anesthesia safely
IV catheterization and IV fluid therapy
Presurgical medication for sedation and pain management
General anesthesia with monitoring by advanced equipment and surgical nurses
Postsurgical recovery monitoring
Postsurgical pain management
Frequently Asked Surgery Questions
Which days during the week do you you do surgeries?
Generally, we do surgeries Monday-Friday Mornings, though more complicated procedures and procedures requiring an overnight stay are done Monday through Thursday.
Do you need to see my pet for a separate appointment before surgery?
Yes, we need to evaluate the pet's condition to give you the most accurate picture of outcome and surgical fees.
How long does my pet need to wear the cone following the procedure?
The pet wears the cone for the amount of time the surgical site needs to heal: 10-14 days.
My pet came home with a bandage. What do I need to know?
Make sure you address any questions about the bandage with the veterinarian. Bandages should be kept clean and dry. A wet and/or dirty bandage can severely compromise healing. Please call immediately if your pet's bandage gets wet, and make sure to adhere to scheduled bandage changes.
Does my pet have to spend the night after surgery?
Most procedures allow the pet to go home the same day, including spays and castrations. If a pet needs overnight monitoring, we refer to Pet Emergency & Trauma Center in Bozeman.
Why does my pet need blood work before anesthesia?
All anesthetic episodes carry an element of risk. This risk is compounded by underlying disease. Many patients need a complete blood count and chemistry panel performed beforehand to help detect any underlying abnormality. We also utilize an EKG during surgery to evaluate the electrical activity of the heart. All these things are done to reduce the risk of anesthetic complications during a pet's procedure.
My pet is whining and seems uncomfortable at home after surgery. Should I be concerned?
In animals, it can be difficult to distinguish between pain and reactions to anesthetic drugs which can cause confusion and anxiety. We are proactive in our pain management, and make every attempt to send home enough pain control. Try sitting with your pet in a quiet room with dim lighting to reduce anxiety. Please do not hesitate to call if you are concerned.
My pet has not had a bowel movement after surgery. Should I be concerned?
Most pets will not have a bowel movement for a day or two following surgery. The combination of pre-surgical fasting, fasting during surgery day, and certain medications work together to slow the bowels.
How do I prepare my pet for surgery?
You will fast your pet the day of surgery, meaning no food nor water in the morning. The pet can have food until nine pm the night before, and water until midnight.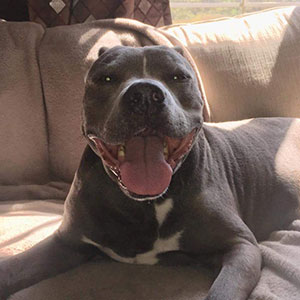 We ♥ Our Clients and Their Animals
"Kelly did two TPLO surgeries on our girl Bella eight years ago. She is now ten years old & has not had a single problem. You guys are the best, big thank you!"
Love this clinic! My vet sent me here for an orthopedic surgery on my dog. They have a beautiful clinic yet their prices are very reasonable! Price included rechecks and they even caught me up on vaccinations while I was there. Dr. Hall is an excellent surgeon and you can tell how much he enjoys it. He was as excited as I am about the wonderful outcome! Highly recommend!
Make an Appointment
Contact Headwaters Veterinary Hospital today to schedule an appointment for your large or small animal. 
They went above and beyond with kindness and care when we had to put down our family dog abruptly, even though we had never been there. They treated us with such kindness and grace during a difficult time.
Would highly recommend! ❤