Experience, Compassion, and a Personal Touch
At Headwaters, we take pride in offering high quality medicine with realistic expectations. We offer routine preventative care including dental work,  vaccination and anthelmintic (deworming) programs, lameness exams and treatment, reproduction and minor equine surgeries. Our equine barn has two indoor stalls with "comfort stall" padded flooring offering outstanding relief for horses with any kind of limb pain, as well as an expansive treatment area allowing us to work inside in a clean environment.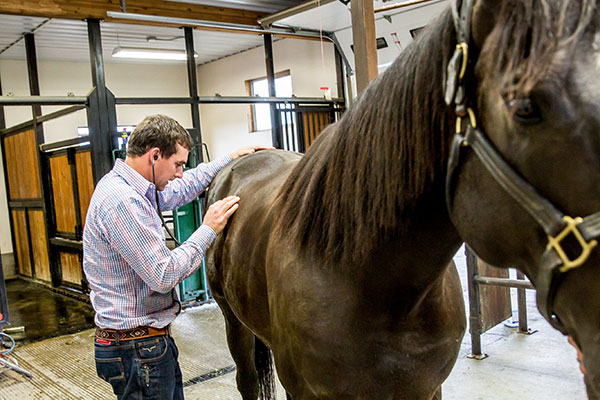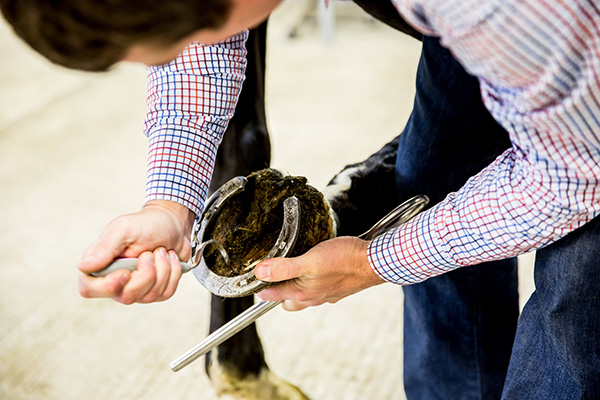 Frequently Asked Equine Questions
How often should my horse be "dewormed?"
Equine anthelmintic programs are quite variable depending on the environment and lifestyle of the horse. Ideally, fecal samples are the best way to determine how often and with which product is best for your horse.
Do you offer dentistry or "float teeth?"
YES. We offer routine dentistry as well as more extensive dental work-ups.
Do you perform colic surgery?
No, we do not perform colic surgery at Headwaters. We do medically treat colic cases however, including overnight hospitalization, but if surgery is required, we refer to a local, board certified equine surgeon.
Do you castrate horses?
YES. We offer equine castration either here at our equine facility, or as an outcall.
Does my horse need to be Strangles vaccinated?
Maybe. Strangles vaccination is considered to be an "at risk" vaccination by the AAEP; Thus, you need to speak with your veterinarian prior to strangles vaccination about your horses lifestyle. Measuring your horse's titer (immunity level) is something we often do at Headwaters prior to vaccinating your horse for strangles.
Can I give my horse "Banamine" in the muscle?
NO. Injectable Banamine for horses is only for intravenous (IV) injection. Banamine injected IM can cause severe side effects. If you are not comfortable with IV injections, your veterinarian should administer or you should use oral Banamine paste.
Can I give injectable sedation to my horse when needed?
NO. Injectable sedation by law has to be administered by or under the direct supervision of a veterinarian. There is an oral sedative (Dormosedan Gel) that your veterinarian can prescribe and can be given by the owner.
Do you offer boarding for horses?
We do not board horses; our facilities are medical only.
How quickly can I get a Coggins test done? Do I need an appointment?
We are able to get a Coggins result for you overnight. It is helpful to call and tell us you need a quick appointment to avoid delays.
Will you work on mules and donkeys?
We ♥ Our Clients and Their Animals
"The vets at Headwaters are amazing! They are incredible at treating cats, dogs, horses and cattle. We use Dr. Kelly Hall for many horse issues and he is outstanding. We are so lucky to have them in the area. The whole staff is wonderful!!!!"
-Lynn Hirschy
Make an Appointment
Contact Headwaters Veterinary Hospital today to schedule an appointment for your large or small animal. 
They went above and beyond with kindness and care when we had to put down our family dog abruptly, even though we had never been there. They treated us with such kindness and grace during a difficult time.
Would highly recommend! ❤